French leader in the masterkey system and access control, Dény Security is fully aware of all the security issues facing site managers. These include the allocation, storage and traceability of keychains. To facilitate and secure this key management, especially in small and medium-sized structures, Dény Security offers KBOX, a new range of electronic key management cabinets.
A scalable range with easy and quick identification
With a modular capacity of 10 to 120 keys depending on needs, the new range of electronic KBOX cabinets from DÉNY SECURITY is an ideal solution for the management and traceability of keychains in complete peace of mind, in tertiary buildings and local communities, hospitals or industrial sites, small and medium size.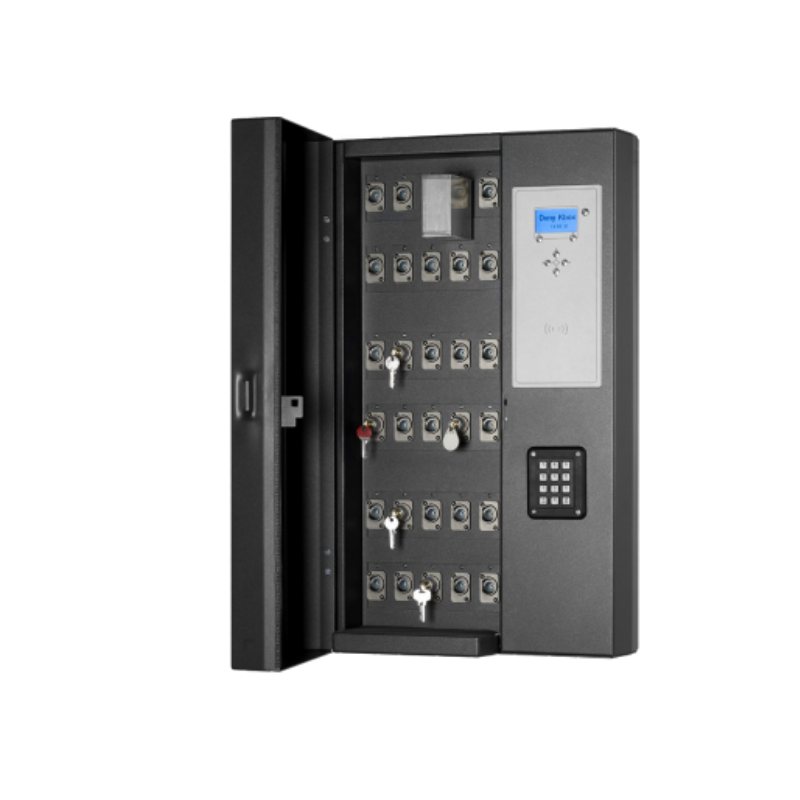 Secure key cabinet
Equipped with a sturdy steel door, this electronic cabinet allows you to store keys and manage their access. Scalable by module of 10 keys, it is also suitable for managing smartphones, GPS or even a vehicle fleet thanks to a metal storage box that can be adapted in the KBOX. Secure, opening the cabinet is done simply via a multiple identification system (by code, badge or mixed code and badge) which allows the user to access the authorized key or not. An indicator light visually indicates to him the key (s) he is authorized to select.
Pass management made easy
To protect a pass and store it in the KBOX cabinet, the manager only needs to equip it with a tamper-proof key ring. Its conical design and its location in the funnel-shaped cabinet not only guarantee quick attachment but also prevent errors during return. Entirely made of metal, the key ring is very sturdy.
A secure management systemVery easy to use, the management software integrated into the DÉNY SECURITY KBOX key cabinet guarantees extremely high-level key movement traceability.All loan information is recorded in the electronic cabinet and accessible by the administrator in real time thanks to the internal software which centralizes all the data.
Easy to learn, it allows the park administrator:
add a new key or a new user at any time,
to program daily and time slots during which the borrowing of certain keys is authorized,
extract all the information useful for monitoring and managing the fleet in an Excel file.
In the event of no return at the set time, an alarm immediately informs the key manager on the screen of the cabinet and on his computer connected to the network.
With, depending on the establishment, a sometime considerable number of keys to manage and daily loans, the range of electronic KBOX cabinets from DÉNY SECURITY provides a reliable and simple answer to keychain management procedures.